La mitad de las empresas desconoce la forma de obtener valor de sus datos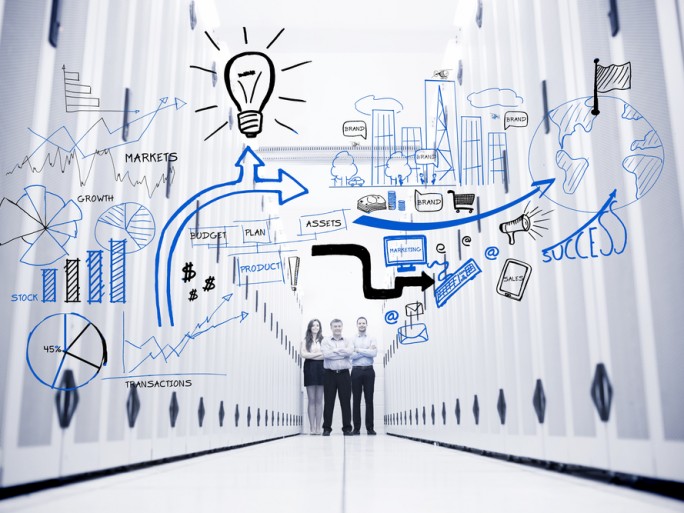 Un nuevo estudio de la firma EMC ha analizado el impacto que genera una creciente comunidad mundial de ciudadanos digitales.
Según se desprende de un nuevo estudio titulado The Information Generation: Transforming The Future, Today (La Generación de la Información: transformando el futuro, hoy), patrocinado por EMC Corporation, el 49% de las empresas no sabe como transformar todos sus datos en información útil.
Por otra parte, aunque el 70% de las encuestados aseguró que puede extraer conocimiento de los datos que recibe, solo un 30% está siempre conectado y puede actuar basándose en su información en tiempo real.
Entre los problemas que afectan a un 52% de las empresas son la ineficacia en el uso de los datos o el encontrarse desbordados a causa de una sobrecarga de información.
En ese sentido, solo el 24% de los participantes en el estudio declaró ser "muy bueno" cuando se trata de convertir los datos en conocimiento e información útil para su negocio.
Además, entre las conclusiones del informe de EMC se expone que la diferencia entre el éxito y el fracaso para las empresas estará en su capacidad a la hora de detectar con antelación nuevas oportunidades en los mercados, demostrar transparencia y fiabilidad, innovar de forma ágil, operar en tiempo real, y ofrecer experiencias únicas y personalizadas.
Por último, el 96% de los líderes encuestados coinciden en que las nuevas tecnologías han cambiado para siempre las reglas del juego en el mundo empresarial, y el 93% afirma que los últimos avances tecnológicos están cambiando por completo las expectativas de los clientes y que esta tendencia se acelerará en la próxima década.
Lea también :