A fondo: ¿Puede suceder un nuevo caso 'Cambridge Analytica'?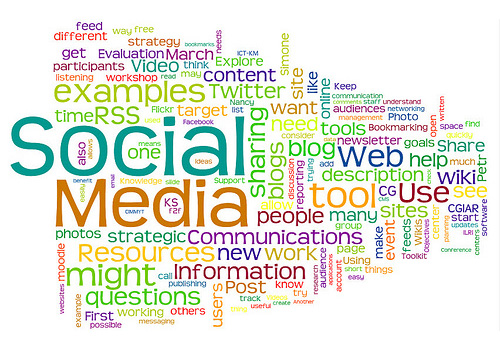 Ya hace casi dos años que estalló el escándalo de Cambridge Analytica, pero el caso sigue coleando. Con las elecciones en Estados Unidos en el horizonte, nos preguntamos si estamos más preparados para evitar un incidente similar.
El incidente de Cambridge Analytica nos puso en alerta acerca de la vulnerabilidad de la privacidad de nuestros datos personales y de lo fácil que es obtenerlos y utilizarlos con fines fraudulentos.
Esta consultora política británica, especializada en el análisis de datos, saltó a las portadas de los medios de comunicación de todo el mundo al desvelarse que había estado utilizando una aplicación en Facebook para obtener datos privados mediante un test de personalidad, con el fin de realizar un perfilado político de los usuarios y vender dicha información. Además, investigaciones posteriores sacaron a la luz todo un entramado de injerencias políticas y chantajes, como publicaba BBC.
Cambridge Analytica acabó cerrando poco después. Por su parte, Facebook tuvo que hacer frente a una multa de 5.000 millones de dólares (4.436 millones de euros) impuesta por la Comisión Federal de Comercio de Estados Unidos (FTC, en sus siglas en inglés), por violar las reglas de privacidad de sus usuarios.
Sin embargo, este caso sigue coleando. Hace unos días, The Observer anunciaba una nueva filtración de más de 100.000 documentos de Cambridge Analytica referentes a sus trabajos en 68 países, que ponen de manifiesto que la empresa desplegó una infraestructura global para manipular a los votantes de todo el mundo.
La publicación de estos documentos comenzó a principios del año, a través de una cuenta anónima de Twitter, @HindsightFiles, que enlazaba con informaciones sobre los procesos electorales en Brasil, Kenia y Malasia. Después se han ido relevando datos sobre las elecciones en Irán y Ghana, así como documentos que implican a John Bolton, exasesor de seguridad nacional de Donald Trump, en el aprovechamiento del perfilado de usuarios realizado por Cambridge Analytica para realizar anuncios personalizados en Facebook.
Los documentos revelados provienen de Brittany Kaiser, exdirectora de desarrollo de negocio de la consultora política, quien ha decidido colaborar para esclarecer las actuaciones de la compañía. Estos archivos, recuperados de las cuentas de correo electrónico y discos duros de Kaiser, son los mismos citados en la investigación puesta en marcha en Estados Unidos sobre sobre la interferencia rusa en las elecciones presidenciales de 2016, según indica The Observer.
Un escándalo que podría repetirse
La exdirectiva de Cambridge Analytica ha manifestado su temor ante una posible manipulación de los votantes en las próximas elecciones estadounidenses. ¿Sería posible un nuevo incidente como el protagonizado por la compañía británica? Parece bastante probable.
"Puede volver a suceder. De hecho, veo bastante probable que cada vez más partidos políticos y movimientos usen este tipo de herramientas. A veces los pillarán; y a veces no", declara Isaac Moriel, politólogo experto en gestión de la información.
Alejandro Pinto, estratega de marketing y negocios, también considera que "aún podría volver a existir otro escándalo de esta magnitud, sobre todo porque no existe un marco legal fuerte que obligue a una mayor protección de la información de los usuarios". Además, advierte que "cada vez se recolecta más y más información de las personas".
En este escenario, las próximas elecciones presidenciales en Estados Unidos despiertan una enorme inquietud, ante la posible incidencia de las campañas de manipulación política desplegadas en redes sociales como Facebook. "Por desgracia, todo es manipulable en las redes sociales", afirma José Peña, consultor de marketing digital de tuwebdecero.com. Opina que el impacto de este tipo de campañas en estos comicios será muy grande.  "A pesar de conocer que los datos pueden estar falseados, los usuarios nos dejamos inconscientemente influenciar por las estadísticas. El ciudadano de a pie no se molesta en contrastar si la información o fuente es fiable. Los partidos saben esto y aprovechan su baza para conseguir votos a toda costa" comenta.
Igualmente, Pinto cree que campañas de este tipo pueden lograr un impacto similar al que tuvieron en las anteriores elecciones, "puesto que la mayor parte de la población ya olvidó; y pocos se enteraron o comprendieron realmente lo que ocurrió en los pasados comicios". Además, hace hincapié en que "algunos candidatos continúan segmentando sus anuncios cada vez mejor, gracias a que la segmentación por parte de las plataformas digitales también ha mejorado, ya que conocen mejor a los usuarios".
Por su parte, Moriel cree que "se va a 'democratizar' el uso de este tipo de herramientas", accediendo a ellas más colectivos y partidos. "Incluso es posible que lobbys privados, que apoyan a uno u otro candidato, las usen sin el conocimiento o la participación de los propios candidatos", indica.
En cualquier caso, opina que esto no es nada nuevo. "Creo que antes también nos manipulaban los medios tradicionales. Ahora, al fin y al cabo, existe mayor pluralidad. Eso hace que, en cierto modo, el ecosistema de medios funciones como un libre mercado en el que todos, en mayor o menor medida, podemos competir. Es mucho más omnidireccional, dinámico y plural que nunca antes, con lo bueno y lo malo que ello implica", declara.
¿Y en España? ¿Estamos expuestos a acciones de este tipo en redes sociales? Diversos medios públicos han denunciado la injerencia rusa en la crisis catalana, generando campañas de desinformación y poniendo en marcha redes de bots para hacer resonar dichos bulos.
También hubo cierto revuelo en torno a la modificación de la Ley Electoral que permitía que los partidos políticos utilizasen nuestros datos para enviarnos spam electoral a través de Facebook, WhatsApp o Twitter. La Plataforma en Defensa de la Libertad de Información (PDLI) solicitó al Defensor del Pueblo que interpusiera recurso de inconstitucionalidad contra este tratamiento de los datos personales por parte de los partidos políticos, logrando que el Tribunal Constitucional declarase nulo el perfilado ideológico para propaganda electoral.
La ley no es suficiente
El uso de nuestros datos o su recopilación, segmentación y venta suele estar limitado por la legislación. Sin embargo, ésta siempre va por detrás de los avances de la tecnología y de la sociedad. "Cuando hablamos de tecnología, el marco legal casi siempre se queda corto", reconoce Pinto.
En este sentido, Moriel cree que la legislación "va a encontrar muchísimos problemas" para limitar situaciones como la propiciada con Cambridge Analytica. "En primer lugar, porque se puede operar casi desde cualquier lugar. Existen muchos países donde la ley está menos desarrollada o, directamente, no existen medios eficaces para combatir y perseguir este tipo de acciones. Hay en juego muchísimo poder y dinero. Por más que se pongan medios legales, siempre habrá quien encuentre cómo saltárselos". La única forma de combatir este tipo de manipulaciones es educando a los ciudadanos para que tengan un pensamiento crítico", recalca.
Asimismo, Peña cree que "siempre existirá una fuga legal muy fácil de manipular". Además, es escéptico respecto al poder disuasorio de las multas, que son la principal herramienta que contemplan las leyes para tratar de evitar el uso inadecuado de nuestros datos personales, puesto que considera que dichas sanciones "en muchas ocasiones son menores que los beneficios que se obtienen con el tráfico de datos".
Responsabilidad de los usuarios
Ante este panorama, sólo cabe apelar a la responsabilidad de los propios usuarios, que no siempre somos suficientemente diligentes a la hora de salvaguardar nuestra privacidad.  "Cualquier plataforma tecnológica tiene múltiples formas de engañar al usuario. Conozco de un caso en el que, a modo de experimento, se incluyó entre las condiciones de acceso a una web que los usuarios cedieran su alma al administrador de la misma. Sorprendentemente, eso no afecto en lo más mínimo al número de registros y nadie se quejó pidiendo una explicación. Nadie se molestó en leer lo que aceptaba", comenta Moriel.
Igualmente, el consultor de tuwebdecero.com opina que "son contadas las personas que leen todos los términos y condiciones de los servicios digitales que utilizan", por lo que las diferentes plataformas ajustan dichos términos a sus propios intereses. "En la mayoría de los casos, son periodistas, blogueros y otras personas del medio quienes descubren las 'cosas extrañas' dentro de los términos y condiciones y las comunican al público. Algunas de estas noticias incluso hacen que una plataforma deba modificar de nuevo sus términos", anota.
También debemos reclamar sentido crítico a los usuarios a la hora de filtrar la información que reciben a través de las redes sociales y consultar diferentes fuentes, ya que las noticias y publicidad personalizada que reciben en función de su perfil pueden contribuir a la creación de una 'realidad parelela'. "Cuando la publicidad está muy segmentada, la manipulación aumenta, llegando a crear en el usuario final esa falsa realidad. Todo esto condiciona al voto y a cualquier tipo de decisión que se pensaba tomar a priori", admite Peña.
En cualquier caso, no se puede tratar de todos los usuarios de forma homogénea. "En algunos sí se da la creación de esa 'burbuja', en la cual viven al informarse sólo a través de ciertas redes sociales. Otras personas, en cambio, deciden consultar diferentes medios y armar así sus propias opiniones o puntos de vista".
En esa línea, Moriel detalla que se aprecia diferente comportamiento si se trata de usuarios que participan de grupos partidistas o con una clara orientación ideológica, frente a aquellos que son usuarios de grupos de debate político con enfoque neutro pluralista.
"Los grupos partidistas sí que actúan como cámaras de resonancia, donde una parte importante de los usuarios acentúa su sesgo de confirmación. A menudo, este tipo de usuarios hace a su vez de difusor de los diferentes argumentarios que les son distribuidos, siendo un multiplicador del mensaje. Su lealtad al movimiento, partido o ideología de turno es la de un hincha de un equipo de fútbol. Resulta imposible razonar con ellos. Sienten mucho, pero piensan poco", precisa.
En el extremo opuesto se sitúan los "superusuarios". "Este tipo de usuario es propio de los grupos de debate pluralista y orientación neutra. Se ha observado que la interacción con otros puntos de vista hace que algunos se vuelvan más moderados y tolerantes, más abiertos a escuchar y a aceptar opiniones distintas a la suya. También tienden a contrastar con mayor frecuencia las informaciones que reciben. Suelen obtener influencia en este tipo de grupos y se convierten en un excelente catalizador del debate político dentro de internet", expone Moriel.
Lea también :